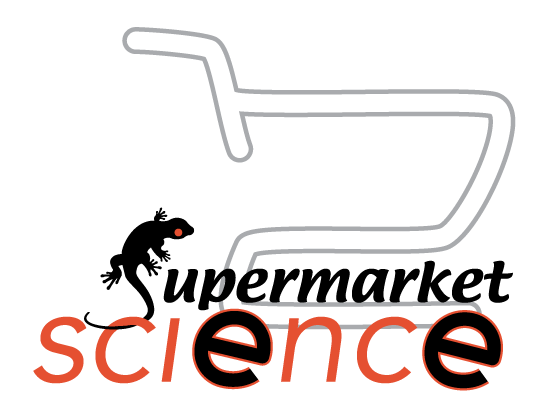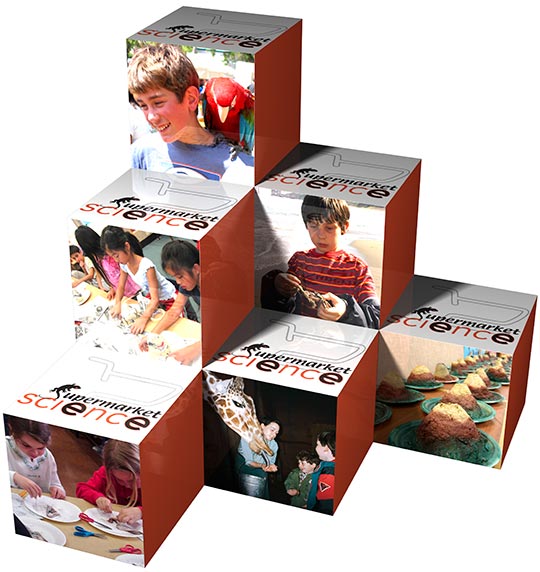 High Quality Printable Science Materials for Free
supermarketscience.com
Just because our kids are stuck at home doesn't mean they shouldn't get an education. These materials have been tested with hundreds of kids. Some have traveled around the world as part of teacher support packets for multiple science exhibits. We are making them all available for free for personal use. And we are uploading them as fast as we can.
The goal of the Supermarket Science Project is to create a sustainable structure within elementary schools to teach science in an engaging way. To be sustainable it must be inexpensive, flexible, and respectful of teacher needs and capabilities. It must encourage and support parental involvement. It must be pragmatic. It must be adaptable to the needs of individual teachers: useful even if only adopted in part. And it must relate to the California curriculum standards for each grade level.
Existing Structural Problems
Most elementary science curriculum enhancements suffer from several structural faults. Companies tend to sell kits—materials and books which the teacher is expected to insert into their existing curriculum. These kits are generally designed to be both horizontal and narrow: horizontal, in that they are geared for a particular grade level; narrow in that they focus on a specific topic.
Except for some written instructions, teachers are on their own in utilizing these kits. Hands-on science is logistically hard. Anyone who has served birthday cake to 10 kids at a party can imagine what it must be like for a teacher to try to keep order while filling the beakers of 35 excited third graders with a foaming mixture of baking soda and vinegar. For hands-on activities, teachers need classroom help.
The kits are expensive so schools frequently adopt only a part of the curriculum. And because the kits don't usually integrate either with the rest of the curriculum or with the students' work from previous years, science becomes an isolated activity. By limiting science to particular niche activities, it's harder to build upon concepts introduced in prior years as is usual in other subjects.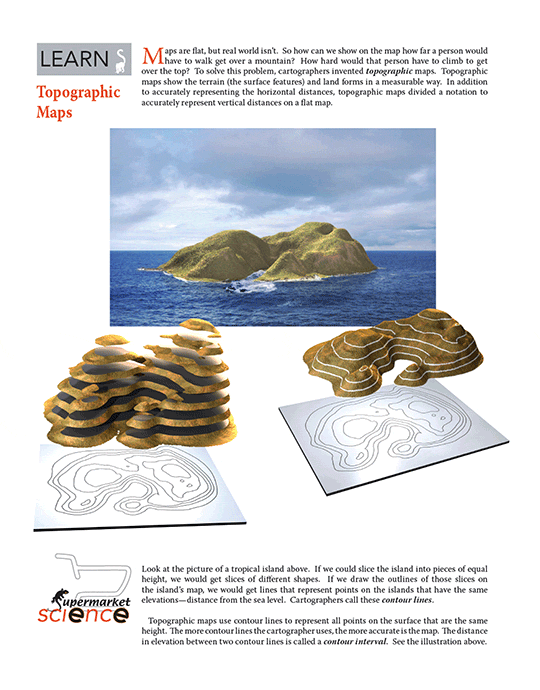 The Supermarket Science Project
At its simplest, Supermarket Science is a set of materials, frequently tied to local resources, together with a structured approach to teaching science as an integrated and sustainable element of an elementary school curriculum. It includes techniques for getting in-classroom help from parents who don't currently volunteer. And it supports the simultaneous teaching of other subjects, especially math, language arts, and social studies.
Supermarket Science makes very specific requests of parents, allowing them to know exactly for what and for how long they are signing up.
Supermarket Science is built upon a pragmatic philosophy of analyzing existing resources and determining how to best access them. Parents are a resource, but many parents don't volunteer because they balk at open-ended time and subject matter commitments. Not all parents can teach, but all can help in gathering materials, copying handouts, managing experiments, and so forth. Supermarket Science is successful in getting parents to volunteer because, among other things, it makes very specific requests of parents, allowing them to know exactly for what and for how long they are signing up. And those that can present are supported by materials which show them how and a structure which makes their contribution meaningful. A physician parent, for example, potentially has a lot to contribute but his or her expertise isn't necessarily in teaching. Supermarket Science helps support parents as they teach subjects of their particular expertise.
Local resources are identified and tied to specific curriculum materials. So a trip to the zoo, for example, isn't merely an enjoyable diversion, but it's also a learning experience enhanced with grade-specific pre– and post–activities which tie into the rest of the science curriculum. The "supermarket" in Supermarket Science's name is meant to evoke the tremendous learning potential of seemingly mundane local resources. Supermarket Science seeks to enhance limited classroom resources with external, but affordable, educational opportunities.
The "supermarket" in Supermarket Science's name is meant to evoke the tremendous learning potential of seemingly mundane local resources.
Supermarket Science is designed to be both vertical and wide. It's vertical in that it isn't structured by subject area: a year in biology, a year in physics, a year in geology, and so on. Instead, the subjects are interconnected from kindergarten through fifth grade so that students receive an evolving, increasingly sophisticated view of these concepts as they progress through the grade levels. Supermarket Science is wide in that it allows for multiple access points to scientific concepts: there are art projects, hands-on experiments, writing, discussions, math problems, and so on, all designed to work together. Kids don't do a unit on graphing merely for its own sake. Instead, they collect data and make records of authentic scientific work. This gives the math a real-world relevancy that engages and stimulates. A multi-faceted approach also helps support a variety of learning styles so that more kids are successful.
The Supermarket Science Project has been in development since 2002 and is currently being tested and refined at Alamo Elementary School and the Presidio Middle School in San Francisco, both public schools that are part of the San Francisco Unified School District.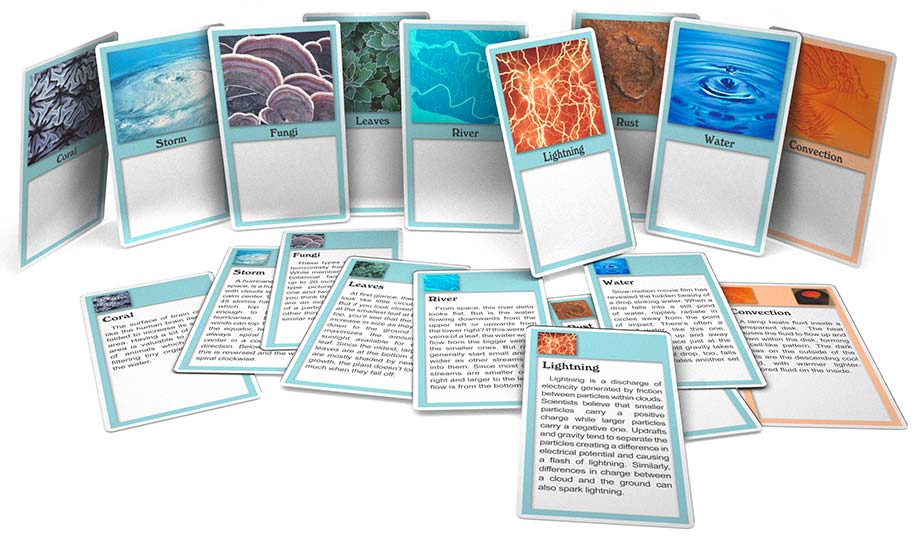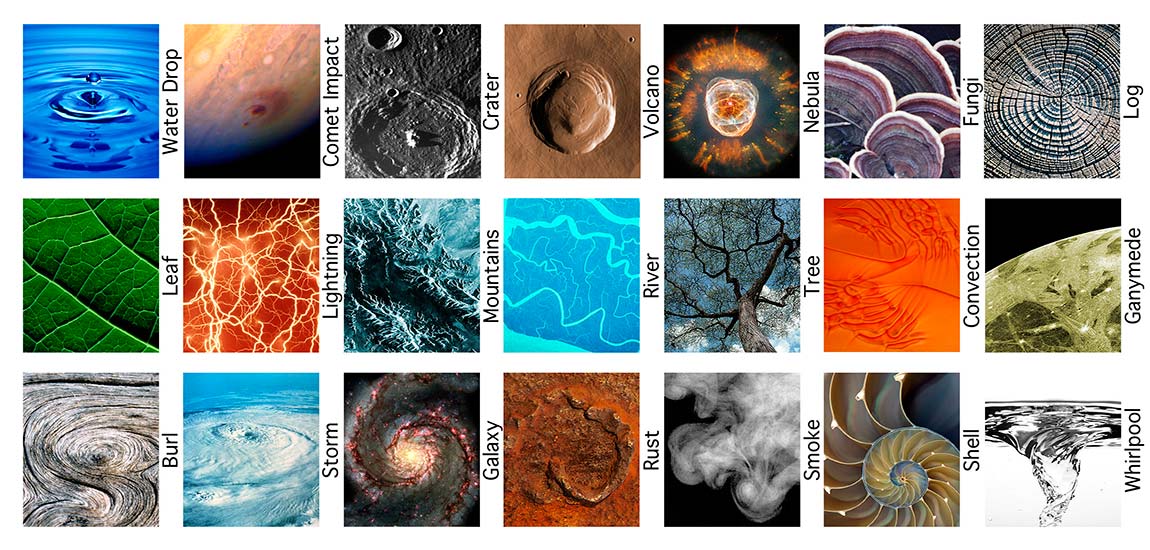 Field Trips and Activities
My students were completely involved in the various activities we did. The math and science of it had "real" meaning to them! Jeannetta L. Mitchell, 6th grade math and science teacher
Field trips include the "in-school" field trips and the fields trips to local educational resources like the San Francisco Zoo, Baker Beach, Exploratorium, a local supermarket, and others. Each set of field trips consists of several components: a presentation by an expert or a guided tour; activity(s), which may include an art activity, a writing or math activity, an experiment, a set of problem solving activities' or hands-on activities; and a video presentation. All activities and video presentations are accompanied with pre and post discussion sessions with the students.
The activities are designed to extend the curriculum beyond the actual day of the field trip. An experiment, for example, can take several weeks to finish, but its results (or its set-up) can be part of the discussion and presentation portion of the field trip. The activities can either be extended or reduced to match the students' age and teacher's wishes.
All presentations and guided tours by an expert target a particular grade level. Most of the video presentations listed below are appropriate for all elementary grade levels, but the discussion that follows can be adjusted to meet the educational needs of each grade level.
The students year-long participation in these field trips can culminate in the Science Discovery Day, where students teach what they know to other students. This day also introduces the curriculum to the next year's group of students.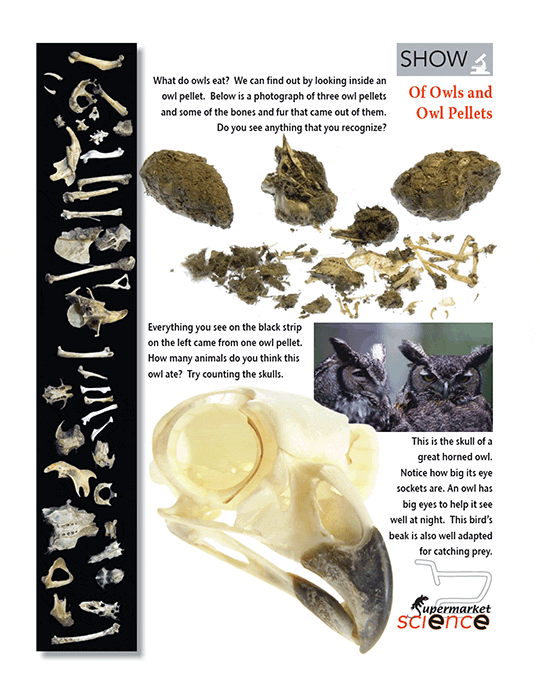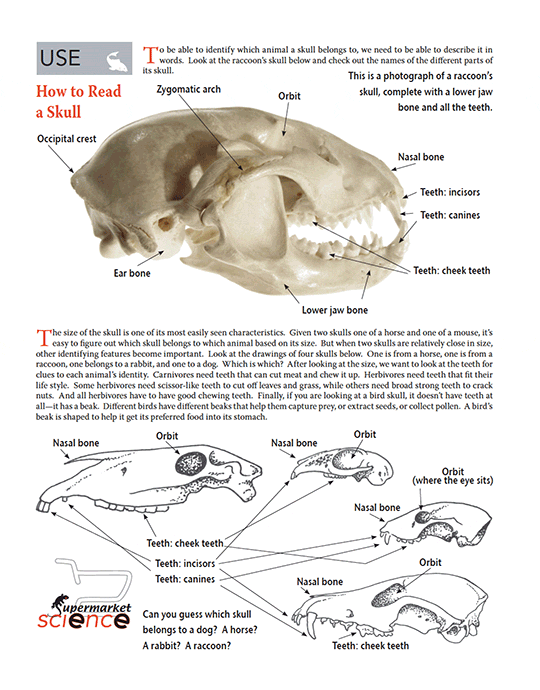 Assume a minimal budget
Use local resources (museums, zoos, stores, parks, etc.)
Use local experts (teachers and parents who would like to contribute their expertise to the school's science curriculum)
Parent help (to organize, to help with student managements, to help with resources management, to obtain the necessary resources, etc.)
Set very clear and limited expectations of individual time and financial contributions
Allow adult participants (parents and teachers) to be non-experts in a particular subject matter covered on an individual field trip
Support presenting experts to increase their teaching effectiveness—i.e. someone who is an expert chemist might not be an expert teacher
Allow students to be experts in a limited field of expertise which they can present or share with other students
Make the content relevant to students' lives—this is the most important principle of Supermarket Science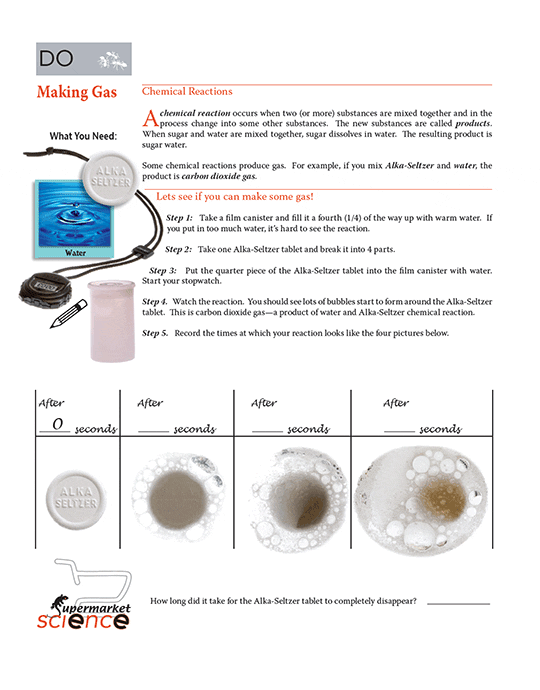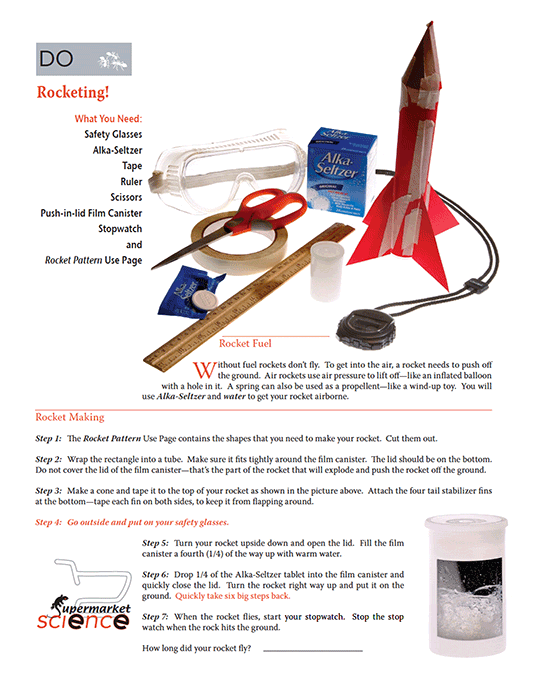 There are 15 Supermarket Science Books that have been developed and tested in San Francisco elementary and secondary classrooms to date.
Animals

There are over 100 animals listed in this short reference guide. These animals were chosen to show the diversity of animals on Earth: carnivores versus herbivores; Australian animals versus animals found on the American continent; marine animals versus animals living on land; etc. This diversity is used in the animal card games and activities presented in this book.

Archeology

Treasures of the past activity links hands-on exploration of human artifacts with creative story writing. The activity was designed to merge sixth grade social studies curriculum with language arts.

Astronomy

Astronomy is the science of the stars. This books provides a broad range of activities for students from kindergarden (The Human Solar System) to fifth grade (Optics Wars). Students learn interesting facts about the physical world and use explore ideas through games and experiments as well as group and individual activities that transform facts into practical knowledge, deepening undestanding of difficult concepts.

Botany

Fruits, flowers, stems, and roots -- what do we eat? And what do plants eat? This book has a large collection of activities that uses the produce section of the supermarket as well as school yard to explore the nature of plans all around us. Students make experiments, and then they eat them! Some of them.

Dissections

The book presents two class experiments: owl pellet dissection and squid dissection with accompanying activities--We are not what we eat!; Looking for clues, or a story of owls and pellets; Owl's dinner; How to read a skull; Whose skull is it anyway?; Great horned owl food chain; Barn owl food chain; Owl food web; The hunt; The backyard circle of life; Squid Dissection; Squid words; and Squid poetry, as well as teacher guides and student charts.

Patterns in Nature

The Supermarket Science Patterns in Nature book was developed to foster scientific inquiry and support guided exploration of the visual patterns found in the world all around us: from branches of trees to cracks in the pavement. While the activities differ by grade level, the overarching theme is that, within nature, many similar patterns can be seen in objects of widely differing sizes and materials. Often, objects with similar patterns possess an underlying similarity of construction. In these activities, students are asked to analyze visual data and to come up with a scientific conclusion through logical reasoning. (Available on Amazon).
Volcano

The presentation by the Science Buddies not only introduced exciting science concepts to my 3rd grade students, but it inspired them to create their own science experiments. Lisa McLaughlin, 3rd grade elementary school teacher

This books contains all you need to create volcanoes in the classroom, generate topological maps, and tell stories about peoples who live in the shadow of a natural disaster, linking science, art, and writing in one fun month-long activity.

Water & Soil

Even when the water looks completely clear, it may be contaminated. Soil is dirt, but what does it mean for it to be dirty? There are two classes of contaminants: chemical and biological. This book explores ways to test water in backyard puddles, streams, as well as water coming from kitchen sinks. Students learn to distinguish between contaminants and additives and to discuss their sources. Simple tests provide hands-on experience as well as fun with water and soil.

Zoo Activities

This was the best way of introducing chemistry into my 5th grade science curriculum. The kids had a blast and learned a lot. Lloyd Schine, 5th grade elementary school teacher

Most elementary students zoos. This books aims to make those field trips more science focused as well as fun. Never visit the zoo the same way twice!

Animal Adaptations

Zoo field trip activities with a focus on adaptations.

Animal Africa

Zoo field trip activities with a focus on African animals.

Animal Conservation

Zoo field trip activities with a focus on conservation and environment.

Animal Habitat

Zoo field trip activities with a focus on understanding habitats.

Animal Primates

Zoo field trip activities with a focus on primates.

Book of Activity Cards

A large collection of science cards for use with Supermarket Science Books.