Writing a postcard is easy. But professional writing intended to either sell or teach is hard. Professional writing must be simple, clear, persuasive, and carefully tailored to its audience.
Exploring Low Tide in Northern California
Published by the Golden Gate National Parks Conservancy, the goal is to spark an interest in intertidal ecosystems and, perhaps, in nature as a whole. Activities are designed to get kids to look closer and see more than they otherwise might.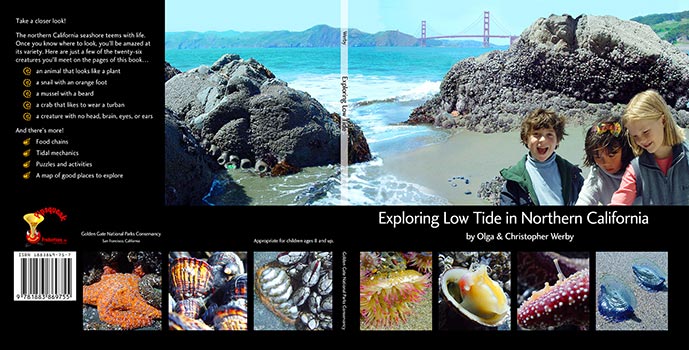 Sacred Spaces: 2004 Interfaith Sacred Space Design Competition
This book documented a fascinating international design competition. How does one design a physical space that can be utilized by the followers of many different religious practices?

Skulls Exhibit: California Academy of Sciences
These educational materials were commissioned by the California Academy of Sciences. They expand the boundaries of the physical exhibit, leveraging the museum's existing investment. They allow visitors and teachers to use the exhibit in a variety of novel ways. These activities are made to be Xeroxed by teachers or output on black and white printers. If well-conceived and produced, these types of educational materials can be both effective and attractive. PDF 1.8 megs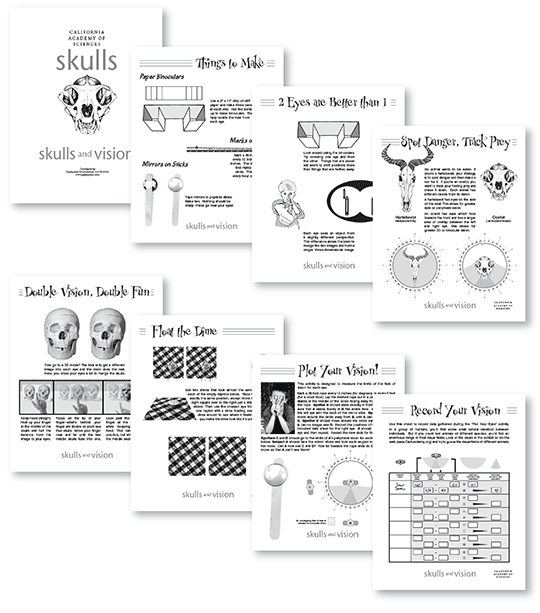 Scripts: "Cook Noir" and "The Company Therapist"

Pipsqueak's associates include talented writers and editors. Our collaborative writing project, The Company Therapist, was about increasing the competence of amateur writers while creating a new kind of web entertainment. It not only features our own prose but it also hosts the carefully edited work of authors from around the world.
In addition to fiction, we've written books, scholarly papers, and newspaper articles. We've published "Interfaces.com: Cognitive Tools for Product Designers", a book on applying cognitive theory to product design. We've also written scads of technical materials and promotional copy. And we've written scripts for new media projects—examples of which are available for download below.
This script "The Seduction Dinner" is from "Cook Noir," our edgy character-based cooking show. PDF 30K
This script from The Company Therapist was for a pilot episode of a venture with Protozoa. PDF 21K
Writing provides a solid foundation for other design elements. When that new media design company is wowing you with their Javascript animations, make sure that someone there can actually write.